Hi peeps
A game where we can improve on our writing skills, and have some fun while at it.
Some say, a picture paints a thousand words... so let's try
I'll go first: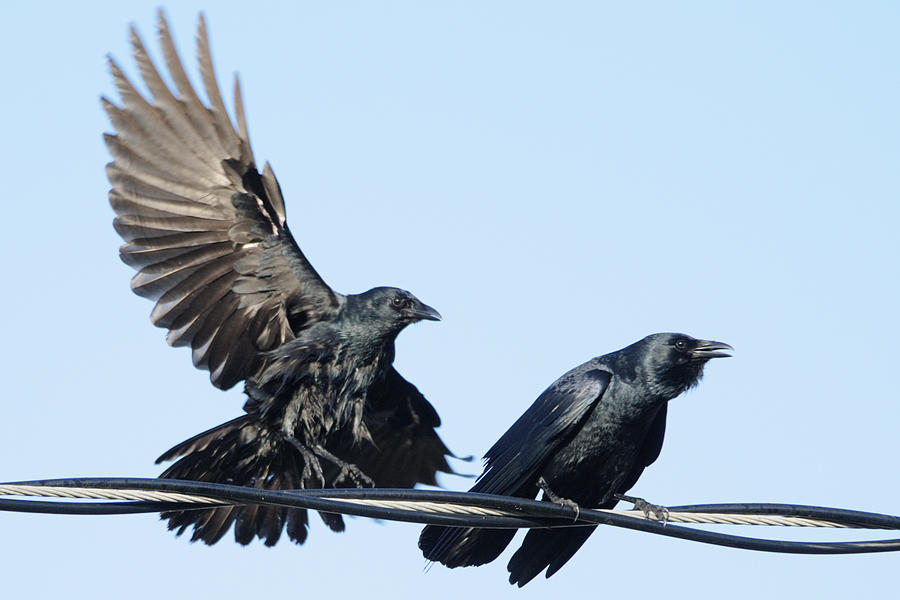 Sam looked at frank with a beady eye, it didn't go unnoticed.
"what's that look for Sam? don't tell me you're still offended about the parrot jokes." Frank ruffled his feathers to show his annoyance at Sam's touchiness.
"yeah I'm sick and tired of your lame humour Frank. I ain't no clown bird, and I have feelings you know."
"that's why you eat dead animals squawk"
"there you go making fun of me again dammit, Frank don't you ever consider my feelings? I thought we were pals."
"Pals?... Pals? heck I trained you, you dumb ox"
"I think I prefer it when you call me parrot"
a quiet moment of uneasiness passed between them. Best of buddies, they didn't like to feel sq-awkward with each other.
"what do you mean by 'clown bird' Sam?"
"well it's obvious isn't it. You clearly lack imagination"
"indulge me" frank lifted on talon off the wire, in a gesture reminiscent of an invitation to indulge him.
"Well, it's simple. Those humans dress up with make up on their faces and big shoes with baggy trousers and fall over themselves like idiots, repeating the same jokes Frank. If anything, by that description, I'd say you was the parrot. You're jokes are painfully repetitive."
"hah, very clever Sam. I see what you did there. If I'm the clown - what does that make you?"
"You really wanna know?"
"Yeah let's have it Sam" a challenge.
"Ok, well, unlike you Frank, I always have my morning bath in the pond, I fly for a full ten minutes to shake off the water and look prim. My black feathers shine majestic. I'm the equivalent of a businessman in black suit in comparison to you buddy."
This time round, it was Franks turn to look at Sam with a beady eye. Sam felt smug, and let laid one on the car passing below. "bank deposit"
Scimi
---
Out beyond ideas
of wrong-doing,



and right-doing,





there is a field...





...I'll meet you there.

€