I'm not sure if you guys know about her but to summarize I'm a bit worried about Venus... she recently ran away from home because her mum was being very violent and controlling. 
What I'm thinking is that her mum might actually be her handler... there's a lot of weird symbolism from Margaret, her mum... [url=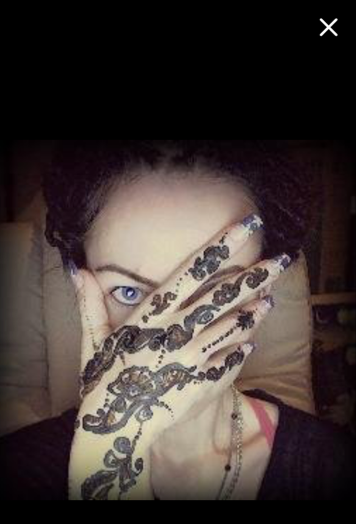 ]
[IMG]
That photo is Margaret's profile pic on Twitter @Margaretpalermo.
Her mother has also hacked Venus twitter account and is suing her falsely for copyright fraud on YouTube. 
Margaret also has a tattoo on her back of the hamsa symbol, a hand with an eye in it, but she has it upside down.. could that mean anything?
 Also in all the videos of her and Venus together, Margaret is always in very dark colours in stark contrast to Venus...that could just be coincidence.. or maybe she just likes dark colours... I don't know :/
Venus is about 19/20 but is very passive and childlike.. which is fine if its just who she is ...but I think there might be a bad reason for it. And in one video she says she used to have screaming fits as a very young child because of nightmares.
What do you guys think? Illuminati pawn or just an attention seeker?
---
Always go too far, because that's where you'll find the truth.
(Albert Camus)