I did a search for a previous thread on this movie before posting this.  Those of you who have seen it may have already noticed the Illuminati symbols from this latest film from "Illumination" Entertainment...
First let's get the obvious stuff out of the way:
Uh
Yeah...
For us "Kubrick kooks" they put in this reference to The Shining (carpet) along with
a later joke reference to the first moon landing being faked: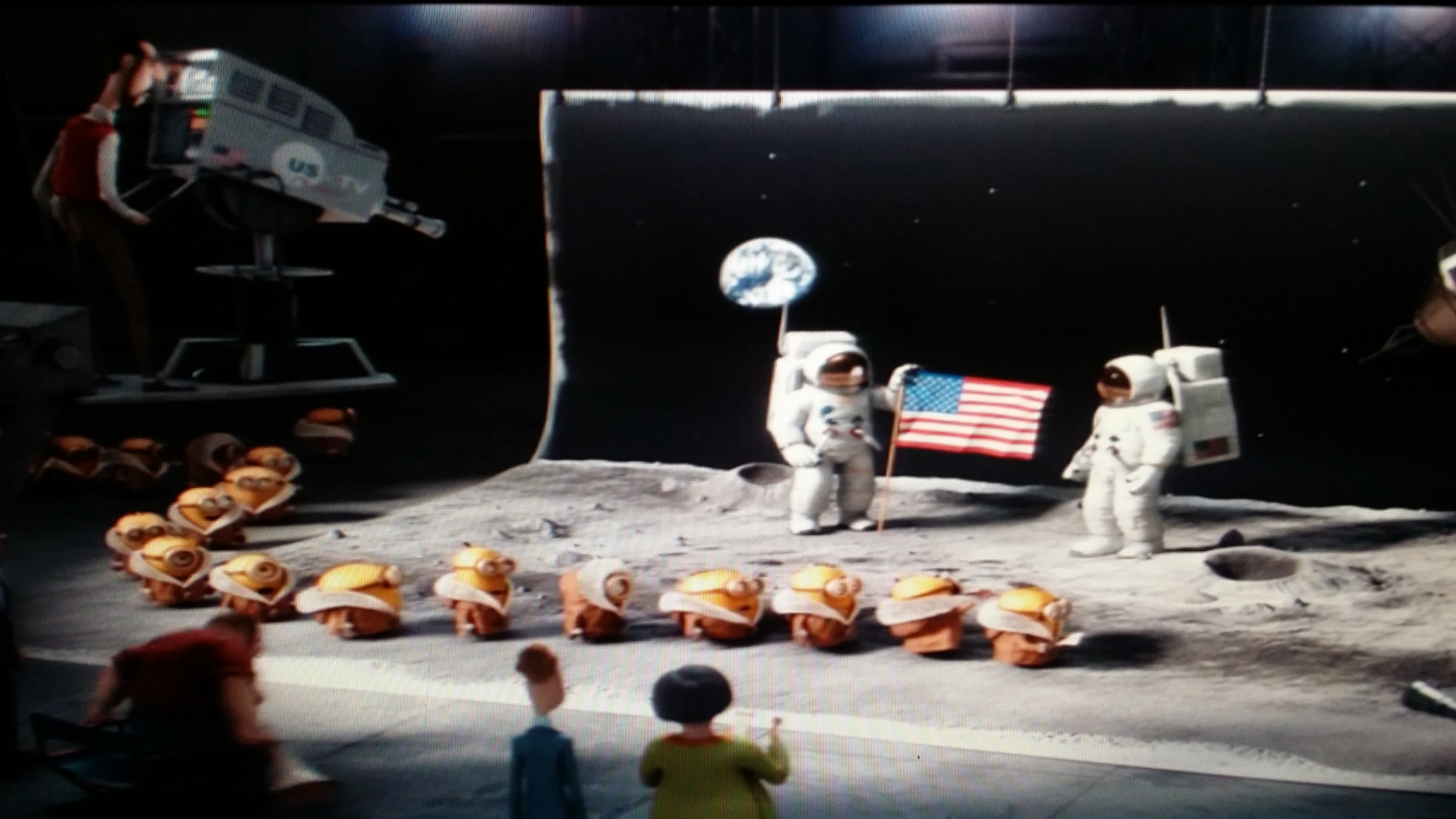 Possibly Kubrick here in the lower left corner...
Now let's get to the more surprisingly creepy stuff:
A possible
Baphomet 
image?  Sure looks like it with central flaming crown/horn & all...
And in case you think I'm reading too much into that carpet, here's some
upside down crosses
for you:
Here's a possible pyramid with All-Seeing Eye on the back wall:
In the background we get to see the Queen wearing some of her masonic regalia.  On the wallpaper behind the villains,
a
Moloch Masonic Owl pattern
  reinforces this connection between "Guild & Crown." Click to enlarge.
And again,  just in case you think I'm overreacting, here's the
piece de resistance:
First, here's the Minions escaping the cathedral & then
before 
they break thru those stained glass windows:
and
BOOM:
The creators will say these are the main minions jokingly portrayed as arch/bishops but come on...
Don't think you can get any more in-your-face mockingly masonic than that. Especially with the one on the left looking happily up at the sun-crowned
pyramid
behind him.
I would like to think these hidden-in-plain-sight symbols are at best poking fun at the masonic connections between church & crown.  Whether they are including the audience in on the joke or making fun of the audience is up to you.
All the above pics enlarge when clicked on.
.
---
How do they get the "m" on the M&M?