So my tangent this morning started from the Queen's christmas speech, where she quotes from the Gospel of John,
"But the Gospel of John contains a verse of great hope, often read at Christmas carol services: 'The light shines in the darkness, and the darkness has not overcome it'."
This then took me down the route of reflecting on Princess Diana's death again, and contemplating the darkness within the Royal Family.
It makes complete sense to acknowledge the existence of magic and ritual practiced within, and on all of the members in the family. The whole lifestyle is a mass ritual.
Like in the film Wizard of Oz the characters are cleaned/dressed before they are presented before the wizard (who turns out to be a fake).
Being dressed and adorned in a very specific and ungodly way.
The tiara/crowns (the stones within them) they are a token of ritualistic power, and will therefore affect the person wearing them.
Kate Middleton also seems like she was bred/cultivated for a specific purpose like many that have been and gone through history.
Anyway, I came across this image of Prince Philip
Prince Philip's Lecture to the European Council of International Schools. Montreaux, Switzerland, Nov. 14, 1986
And in return came across this page
http://mindcontrolblackassassins.com/tag...edinburgh/
"
Prince Philip
and the British Royals from the days of
Elizabeth I

and Rosicrucian Conspiracy (

John Dee, Sir Francis Bacon

)
have construed the
Bible
to give upon them
"divine"
power over God's creation-
Genesis
8:19
"Every beast, every creeping thing,

and every fowl, [and] whatsoever creepeth

upon

the earth …"
As reported by Deutsche Press Agentur (DPA) in August 1988,
Prince Philip
said:
In the event that I am reincarnated, I would like to return as a deadly virus, in order to contribute something to solve overpopulation
.
[35]
Prince Philip
,
Duke of Edinburgh
, is heavily involved in implementing the plan for a
New World Order
. He is linked with the
Bilderberg Group
, has advocated widespread population reduction-
Genocide of People of Color
; and helped start the World Wildlife Fund with
Nazi SS Officer

Prince Bernhard

of the Netherlands.
[36]"
Demons galore. The faces put at the front really have no control or say in anything.
Just came across this article too lol
'The truth is rushing out there: why conspiracy theories spread faster than ever'
http://www.theguardian.com/world/2015/de...-than-ever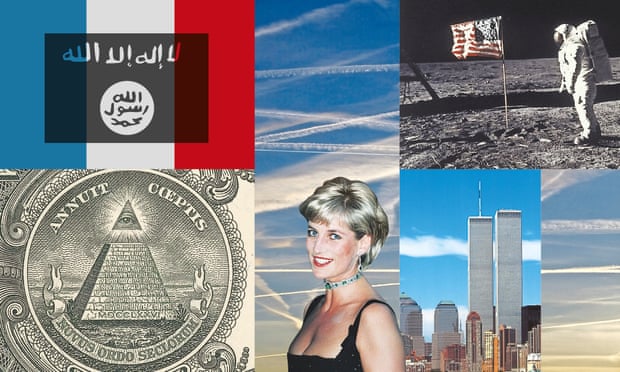 ---
By the time, verily, man is in loss.
RIDDLER, GO AWAY LOL

~LV