Vigilant Citizen does a great job finding random pics for the symbolic pics of the month, here are some MORE great Illuminati symbolic fashion pieces, crossING the line, TOTES evil mind control. 
Since the beginning of fashion to beyond.... 
This stuff is so sick omFg, when we consider the power of the symbolism, used in fashion and how it fractures personalities, creates jealousy, promotes money worship, bad body image, confuses gender, invokes crazy chaotic Kali, and everything else that is totes wrong with it.
fo' realz yo!
WARNING; THE PICS BELOW MAY INDUCE TOTAL VOMITING! :get ready To Puke 
Euro Elle Y2K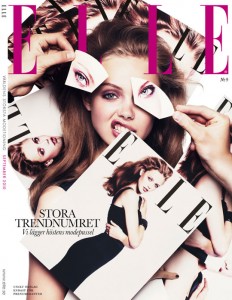 US Bazaar Vintage
The rest of these are current this month:
dehumanization, death culture
more death culture and dehumanization, and some black & white masonic colours, thrown in the mix,
this one is just wrong on so many levels:
LADY GAGA'S BORN THIS WAY GENDER CONFUSION BLURB ON THE COVER 
hermeticism
red, yellow/gold in skintone, black, & white
Egyptian occult colours
monarch mk ultra butterflies, in blue!
pEACE OUT Y'ALL!!! JESUS lOVES yOU