All Separatist Inheritances* of a New Planet of their own, reassigned based on the Population of the USA (Heart of Judah)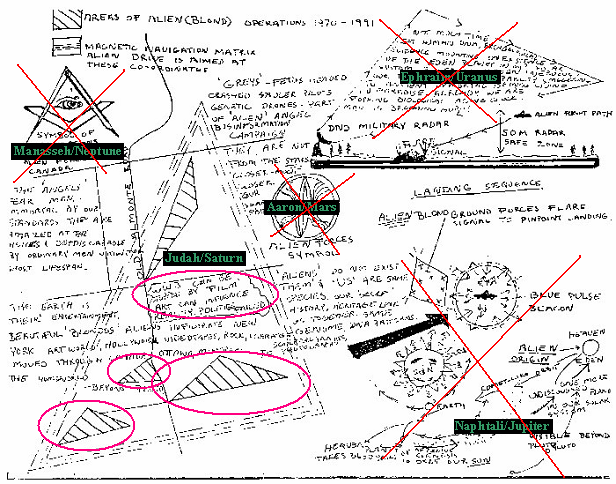 DEUTERONOMY 34:1 And Moses went up from the plains of Moab unto the mountain of Nebo, to the top of Pisgah, that [is] over against Jericho. And the LORD shewed him all the land of
Gilead
, unto Dan,
DEUTERONOMY 34:2 And all
Naphtali, and the land of Ephraim, and Manasseh, and all the land of Judah
, unto the utmost sea,
DEUTERONOMY 34:3 And the south, and the plain of the valley of Jericho, the city of palm trees,
unto Zoar. (Heart of Judah or USA/ZOAR)
........................
AMOS 1:2 And he said,
The LORD will roar from Zion
, and utter his voice from Jerusalem; and the habitations of the shepherds shall mourn, and the top of Carmel shall wither.
AMOS 1:3 Thus saith the LORD; For three transgressions of Damascus, and for four, I will not turn away [the punishment] thereof; because they have threshed
Gilead
with threshing instruments of iron:
(Aaron's Separatist Inheritance* is discontinued, mandating all Separatist Inheritances* to be denoted from the existing population of the USA, as it applies to the language of the law)
.............................
Ephraim/Melchisedek (Express Image of the Lord/Crucified Generationally) (Jewish Genetic Line)
Judah/Zion (House of the Lord/Babylon the Great/Keeper of the Jews/Judged of Antichrist) (Generic Cascausian Genetic Line)
Naphtali/Ishmael (First Born of the Lord/Familar Spirit/Dead) (Various Deceased, from the beginning of time)
Manasseh/Gomorrah (Beloved of the Lord/Dirt Mana/Souls attributed to Other Universe) (Generic Asian Genetic Line)
Discontinued/Invalidated
Aaron/Lucifer (Snare of the Lord/Rejoices at Falling Backwards/Curses God by trampling his Church) (Cath*, Ita**** Line)
.............................
Love and Blessings
(The Planetary descriptions provided by the UFO Guardian, match relative sizes and Planetary Descriptions by Association, eliminating Fallibility from the Argument) (The Relative Geographic Area References from the Previous designations of the Separatist Inheritances*, Collapse to describe the Planets based on the Gospel's description's of the Four Separatist Inheritor* Categories for the people going to the New Universe, based solely on the USA's population, no longer, on any population outside of the USA, globally) (Judah only is allowed to live, to benefit from the reign of the Antichrist for 150 Days (Rev. 5:5), all others will be claimed before this time at the "3 Days of Darkness", thus Judah is Separated from the others additionally, within the confines of the "Heart of Judah/USA/Home of the Jewish Population's" description)